Grants for Community Groups
Established over 25 years ago, Avon Gardens Trust is part of a national network of county gardens trusts.
Besides having a particular interest in the conservation and enjoyment of historic gardens and public parks, county gardens trusts are also keen to promote the importance of outdoor community spirit  through the development of gardens in communal spaces.
Avon Gardens Trust is keen to encourage communities in our area develop their local area communal spaces. Applications are invited from communities for small grants to help them purchase plants or gardening equipment.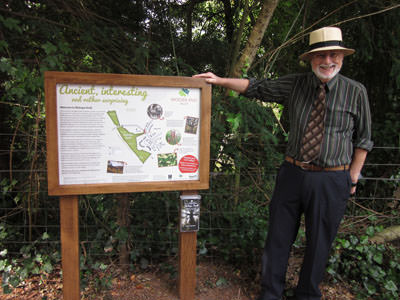 Previous Community Grants
TORTWORTH FOREST CENTRE – AN UPDATE Grey clouds for their April Open Day did not deter families, especially those with young children, from coming out to enjoy the space. Space with activities, forest trails, the goats to talk to and a big cook pot with a delicious stew cooking on the camp fire. Rebecca Cork and her helpers had put together a fun day. Dating from the 1890s Tortworth it is an important heritage site….