Grants for Community Groups
Established over 25 years ago, Avon Gardens Trust is part of a national network of county gardens trusts.
Besides having a particular interest in the conservation and enjoyment of historic gardens and public parks, county gardens trusts are also keen to promote the importance of outdoor community spirit  through the development of gardens in communal spaces.
Avon Gardens Trust is keen to encourage communities in the former Avon area develop their local area communal spaces. Applications are invited from communities in Bath & North East Somerset, Bristol, North Somerset or South Gloucestershire for small grants to help them purchase plants or gardening equipment.
Download an Application form for Community Groups here (.doc)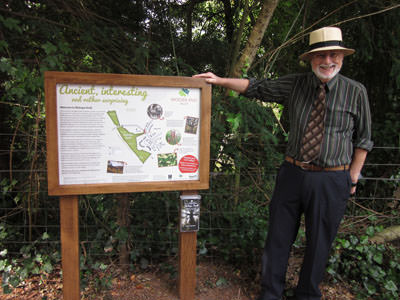 Previous Community Grants
The Drinking Fountain in Page Park The Trust has recently made an award of £1,000 towards the restoration of this Edwardian drinking fountain. Situated in the Staple Hill area of Bristol, nineteen acres of land for a public park was donated in 1910 by Arthur William Page, a local solicitor. In the last few years, with help from South Gloucestershire Council, the Big Lottery Fund, and the Heritage Lottery Fund, the Friends of Page Park…